Egracons at the EAIE Conference in Prague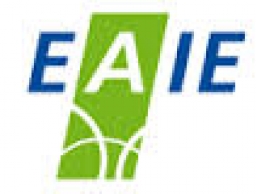 The Egracons project will be present again this year at the EAIE conference in Prague in the Session 5.01 Level ground: grade conversion and grading systems in Europe and beyond that will focus on how grading tables may lead to a better global interpretation and harmonisation of grading systems, taking into consideration grade distribution, class rank, class rigor and word descriptors, for example. The results from the first testing phase of the Egracons conversion tool will be presented by Valère Meus, project co-ordinator and Luciano Saso, members of the SG Executive Committee. 
The session will be chaired by Valère Meus, Ghent University, Belgium. The other speakers are Adam Tyson, European Commission, Belgium and Margaret Wenger, Educational Credential Evaluators, Inc, USA.



The session will will take place on Thursday 18 September at 11:30-12:30 atthe Prague Congress Centre, Level 0, Small Hall. Read more here.