Egracons at Erasmus Meeting in Rome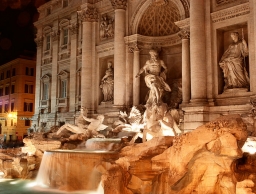 The Egracons project will be presented at the Erasmus Information Session on the General Call for Proposals 2013 that will be held on February 15 at the Sapienza University of Rome.
The event, for Higher Education Institutions and other organisations that form Erasmus Consortia, aims at  discussing Erasmus activities that will take place within the next academic year. One of the sessions will be exclusively dedicated to credit recognition, lead by Prof. Maria Sticchi Damiani and Prof. Luciano Saso, who will present the Egracons project.
The meeting will take place at: Università di Roma La Sapienza, Dip. di Scienze Odontostomatologiche e Maxillo Facciali (aula a1 - piano terra), Viale Regina Elena, 287/a - Via Caserta, 6, 00161 - Roma (RM)
More information can be found by clicking here. (IT)