Egracons presented at UNICA's IRO Meeting 2013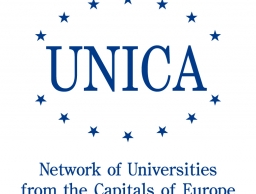 The Egracons Project was presented at the Network of Universities from the Capitals of Europe's (UNICA) annual International Relations Officers Meeting that took place in Brussels, Belgium. The event was hosted by the Université libre de Bruxelles and Vrije Universiteit Brussel on 7-8 May 2013. 
The presentation was inscluded in the session on Internationalisation Strategies that took place on the second day of the event and was introduced by Prof.  Luciano SASO from Sapienza University of Rome, Member of the UNICA Steering Committee and the Leader of the Work Group dedicated to the Development of the Egracons tool.
Please view the programme by clicking here.